Office Hours:
Mon: 11:00am – 5:00pm Tues: 11:00am – 7:30pm Wed: 11:00am – 7:30pm
Thur: 7:30am – 4:00pm Fri: 7:30am – 4:00pm | Sat-Sun: Closed
Dr. John Tamminen, HBSc, DDS, CD
Dr. John Tamminen is a 1977 graduate of Lakehead University with an Honours in Biology and Chemistry, 1st class standing. He went on to complete his DDS degree at University of Western Ontario in 1981.
He spent 13 years (1977-1990) in the Canadian Forces receiving a Clasp of Distinction CD. There, Dr. Tamminen gained experience in all of the dental specialties as he worked in isolated communities where referring to a specialist was difficult. As an Officer as well as a Dentist, he wrote a book on Search and Rescue techniques as part of Leading the Search and Rescue Team in Labrador, taught 50 Smoking Cessation Programs, was a member and then leader of the Mass Disaster Medical Team.
He started private practice in 1990 and worked at various clinics but now concentrates his full attention on his TLC Dental Care location at Centre 70. Dr. Tamminen also has "Operating Room" privileges as a member of the Alberta Health Services Surgical Department and continues to mentor other dentists, potential dental students and dental assistants for the four Calgary schools.
Dr. Tamminen enjoys all aspects of Dentistry from Surgery (wisdom teeth to sinus lift/bone grafts), to dental implants, full orthodontics, full mouth reconstruction in Crown and Bridge, root canal treatments, and complete and partial dentures. He takes continuing education course in all areas of Dentistry and is able to treat very nervous patients through a desensitization program that does not utilize any drugs for sedation.
"I am particularly valued for my sense of humour and the clinics are always full of laughter."
His hobbies are photography, scuba diving, travelling, building solar and other green projects, gardening, running and lifting weights. He has received an invitation for the Mars Mission with the Calgary Space Workers Society "but does not know if it is a one way ticket or two ways!", jokes Dr. John Tamminen.
Dr. John Tamminen is a member of the ADA, CDA, and Surgical Department of Alberta Health Care.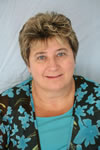 Edna – Office Manager
Edna is the office manager at TLC Dental Care. She was a Registered Nurse for many years before she made the switch to dentistry. Her medical knowledge and patient care experience complements her dental administrative skills in delivering caring and quality care to all of our patients. She enjoys helping people with their financial options to achieve the beautiful, healthy smile they deserve. When she's not working with Dr. Tamminen and the rest of the team, she takes great pleasure travelling to ocean-side destinations and seeing new places, people and animals. She also loves watching theatrical performances of all kinds.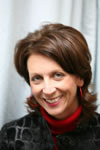 Susan – Dental Receptionist
Susan is a dental receptionist at TLC Dental Care. She has been a Registered Dental Assistant for over 20 years! She joined the TLC team 8 years ago and alternates between dental assisting and dental reception. Her dental knowledge in both areas gives her the ability to answer patients questions and concerns with confidence and ease. In her spare time, she likes to shop, knit and spend time with her family.
Book An Appointment
We look forward to meeting you and taking care of all your dental needs. We always welcome new patients, referrals and dental emergencies. Feel free to contact us if you have any questions, need any assistance, or want to schedule your next dental appointment.