Office Hours:
Mon: 11:00am – 5:00pm
Tues: 11:00am – 7:30pm
Wed: 11:00am – 7:30pm
Thur: 7:30am – 4:00pm
Fri: 7:30am – 4:00pm
Sat-Sun: Closed
Electronic Insurance Billing
Early Morning and Evening Hours
We Accept Insurance Assignment
Welcome to TLC Dental Care
Your Dentist in Calgary
It is our pleasure and privilege to welcome you to TLC Dental Care! Dr. Tamminen and his team strive to provide the highest level of dental care within a comfortable and caring dental atmosphere. Our goal is to achieve this through extensive training, listening in order to understand your concerns and communicating your treatment options before we start. Our patients value our trustworthiness and sense of humour – our practice is always full of laughter and lots of TLC for every patient. Dr. Tamminen and his team treat all patients, from one to one hundred years of age.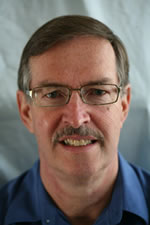 Dr. John Tamminen, HBSc, DDS, CD
Are You Looking For A Family Dentist in Calgary?
You've Come To The Right Place!
Dr. John Tamminen and his dental team offer services that include teeth cleaning from scaling to root planing to full periodontal surgery; tooth coloured fillings; all types of crowns, bridges and veneers; all extractions including wisdom teeth extractions; internal and external bleaching; root canals including retreated root canals and root canal surgery; implants with or without bone grafts and sinus lifts; full and limited orthodontics; non surgical TMJ treatment, snoring & sleep apnea; and full and partial dentures with or without mini-implant stabilization. We also have "operating room" privileges that allow us to offer the benefits of General Anaesthesia to those patients who require it.
Love Dr.Tamminen! I've been seeing him for the last two years. He is friendly, caring, and patient. I have always been afraid of dentists due to an inability to freeze properly. He has always been extremely understanding and thoughtful!
William Descalchuk
2017-04-29
Awesome
Dr. Tamminen (and this whole office, really!) are excellent with kids. After taking our 4yo daughter there for an urgent exam (her backmost molars are ground down and she developed an infection), I decided that I had to get my 9yo and 7yo sons there too. They were gentle and friendly with my daughter, letting her push all the buttons on the chair, etc - just letting her get a sense of the environment and feel like she was in control so that she would be more cooperative, and she was! And just today, in a cleaning and checkup for the two boys, my 9yo (who has sensory issues and cried before at the feelings of a tooth cleaning) - well, he was quite perfect in his cooperation and clearly completely comfortable. And my 7yo, after being able to sit nearby and watch his older brother's appointment, opened his mouth for a dental office for the first time ever! You'd have thought he was an old hand, he was so easygoing and cooperative about the whole thing. I am very happy with this office and definitely recommend them if you have kids that are skittish about the dentist. They take their time making the kids comfortable.
I did the wisdom teeth removal by Dr. Tamminen. I asked several family dental clinics but they can't conduct the surgery for me. So in the end, I went to TCL Dental Care, because there are no reviews on google map for this clinic. But it turned out Dr. Tamminen is very professional and skillful. Within an hour, he did the surgery for me. And I felt no pain and no sleepy afterwards. If you know you have wisdom teeth problem when checking your teeth x-ray, probably you should go to dentist around age 16-18. I would recommend this for wisdom teeth removal based on my experience.